Since DAEMON Tools Ultra 5.4, the main window changed. 9 groups of features are at your disposal, and if you know what wizard you are looking for, you can simply enter its name to the field above the tiles. We are keeping it simple and comfortable!
Main Window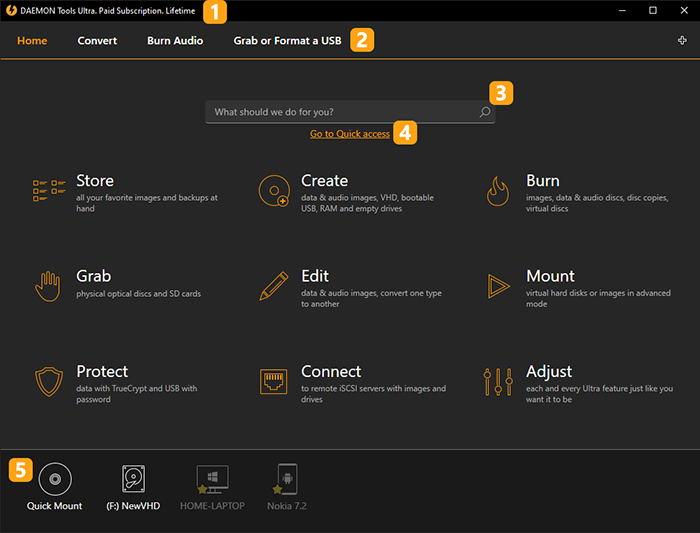 Titlebar includes the name of a program, licence period and basic buttons.
Tabs help you to switch between opened wizards or add ones directly by pressing the plus sign in the upper right corner.
Search line helps you open the right wizard by entering its name.
Quick access open the tools that you pin to quick access
Quick Mount area is where all the mounted devices are indicated.
Note that to add a certain tool to Quick access, click a relevant tile in the main window, right-click the desired tool and choose Pin to Quick access. To unpin some tools, go to Quick access, right-click the tool, and choose Unpin from Quick access.
This is how a typical group of wizards looks like. As you can see, you can navigate between all the groups thanks to the full list in the sidebar on the left: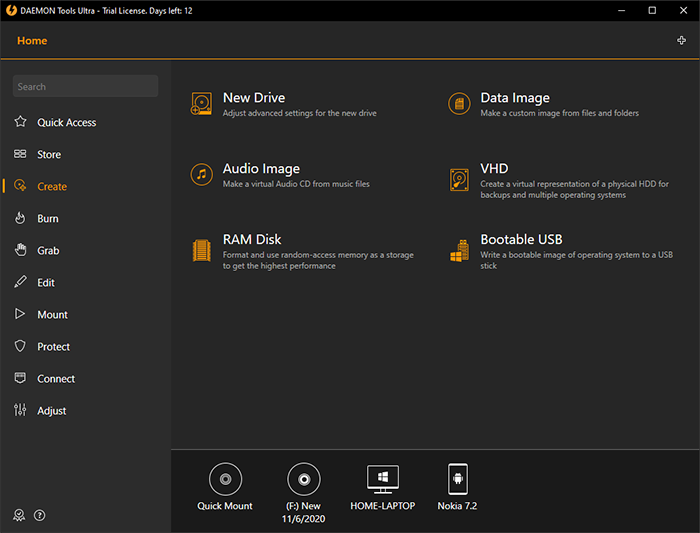 Note that when any wizard window is active, the Help icon is situated in the lower left corner.