Images catalog helps you keep all your favorite image files at hand. To reach it, click on Store tile in the main window. It consists of the Icons by default: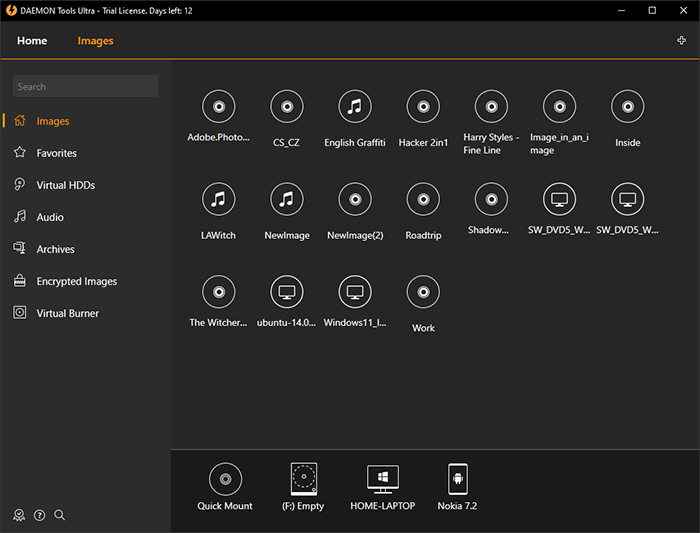 Also, the panel has filters for some popular image types: Virtual HDDs, Audio images, Archives, etc. You can also add image files to Favorites through contextual menu of a certain image. The left part of the catalog allows you to switch between different filters and your customs folders: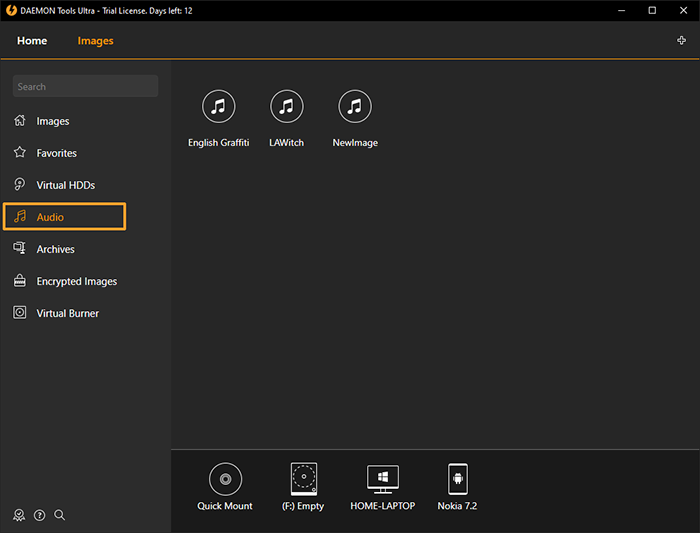 The tab has its contextual menu, which allows you to: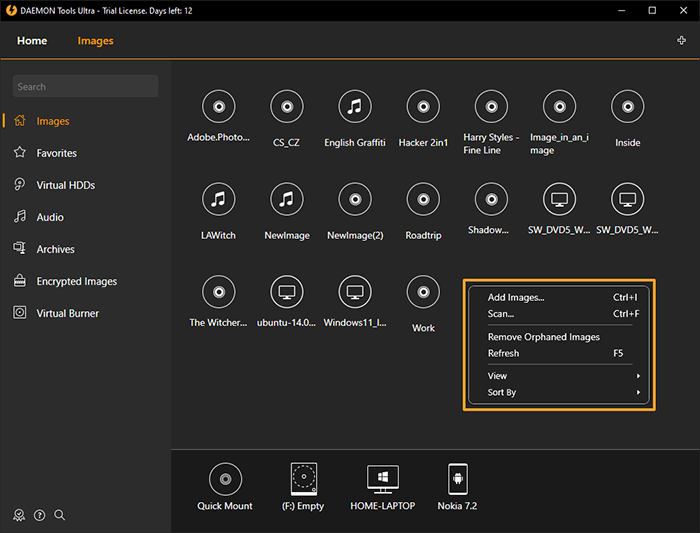 Add Images to the tab
Remove removed or renamed images
Refresh Images tab
Change the view of how the images are shown
Sort images
Three types of View are available in DAEMON Tools Ultra:
Icons view is chosen by default and is shown on the previous screenshots
Details view includes the name, size, format and path to the image file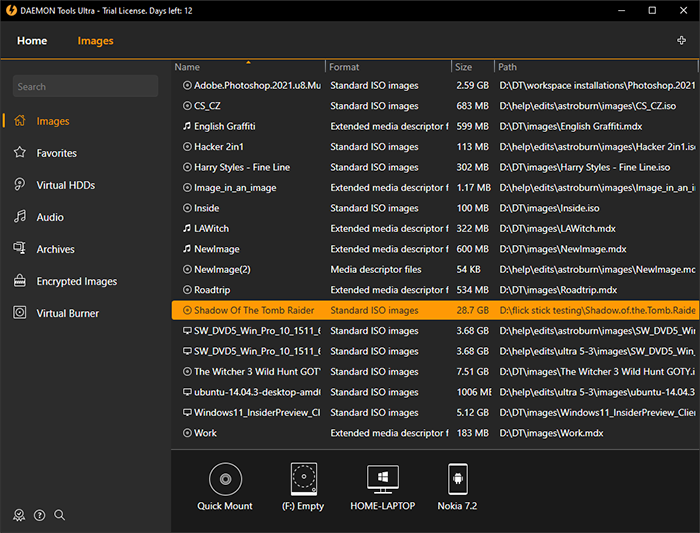 GameSpace view shows the box art of game images. Also, you can use the links and go to the GameSpace portal to get an extra info about the images in your catalog. Other images have default covers: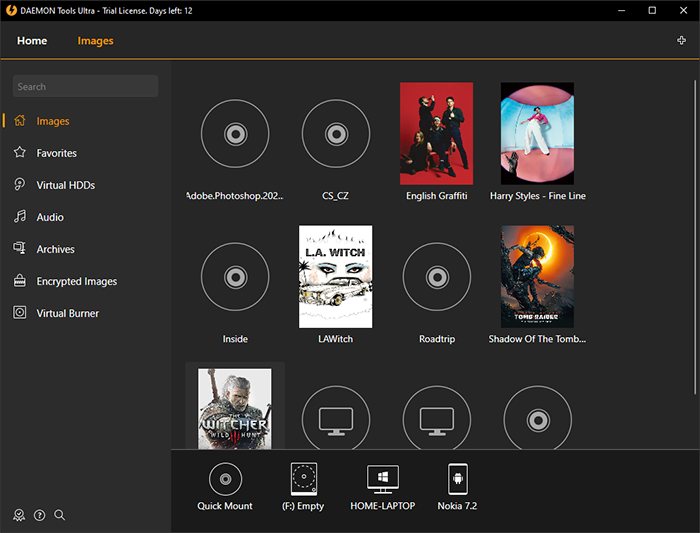 Starting from DAEMON Tools Ultra 4, you can add your custom box art to any image in GameSpace view. To customize an image, go to its contextual menu and choose Change box art option. Here you'll be able to upload your picture and adjust how it will look like in the program. Also, you can change the name and the genre of the chosen file.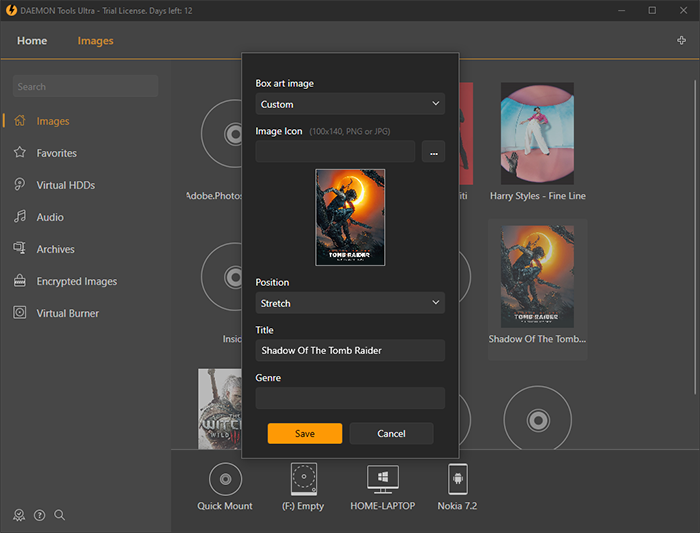 Each item in the catalog has its contextual menu. It allows you to mount or open the mounted image, find the folder in which it is stored physically, burn, convert, edit, rename or remove it. The contextual menu of virtual hard disk differs and includes an option which allows you to create a RAM disk synchronized with this VHD. Also, the contextual menu for GameSpace view includes Change box art option.
Adding images
The easiest way to fill Images tab is a brand-new Scan options which appeared in DAEMON Tools Ultra 4. Using it, you can find and add all image files from your local disks. Also, you can add new items from the contextual menu, an icon from the toolbar or drag and drop the needed file.