Starting with DAEMON Tools Ultra 5.6, we have added an option to add the wizards shortcuts to the Start menu together with DAEMON Tools Ultra shortcut. This option is available on Windows 10, it is activated by defualt and you can configure it during the setup.
When the installation process starts, press Configure setup options... to modify this setting: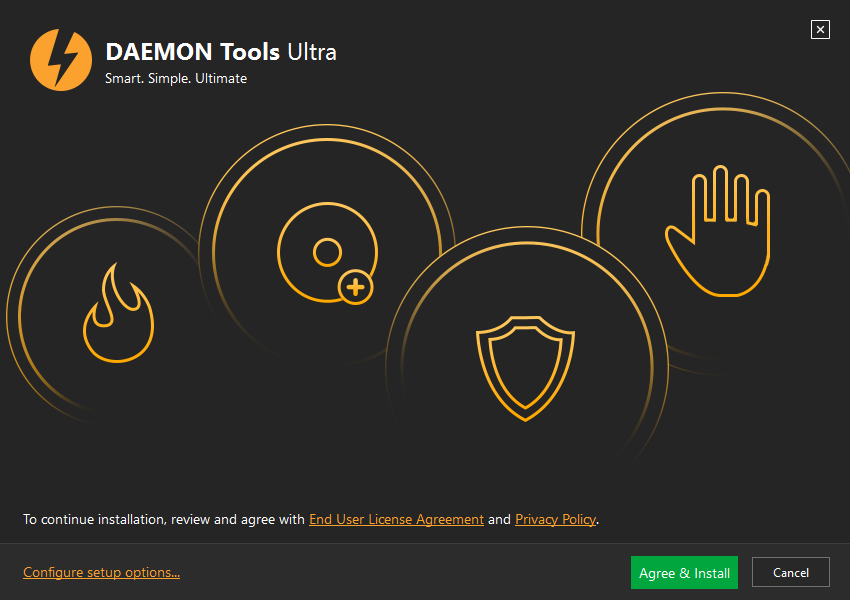 The following window opens. Manage Start Menu Shortcut(s):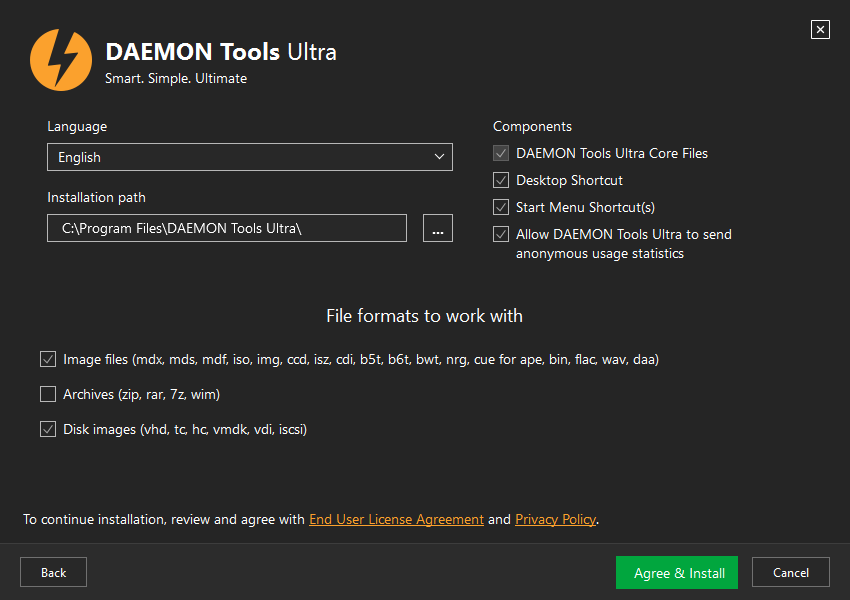 Once the installation process is completed, you will see the list of available shortcuts: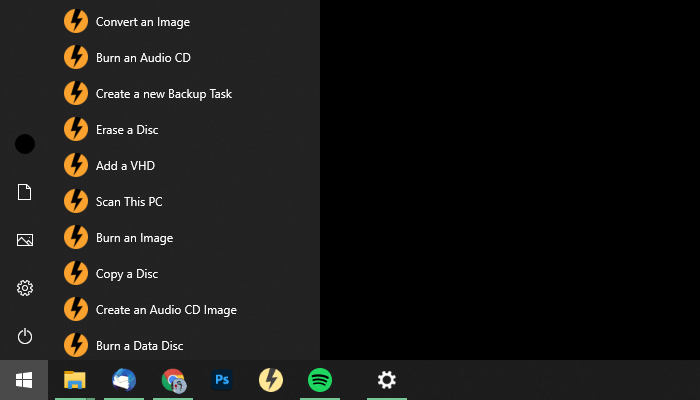 You also can open Windows search, and start typing the name of a wizard. You will be redirected to the chosen wizard directly is you execute the shortcut: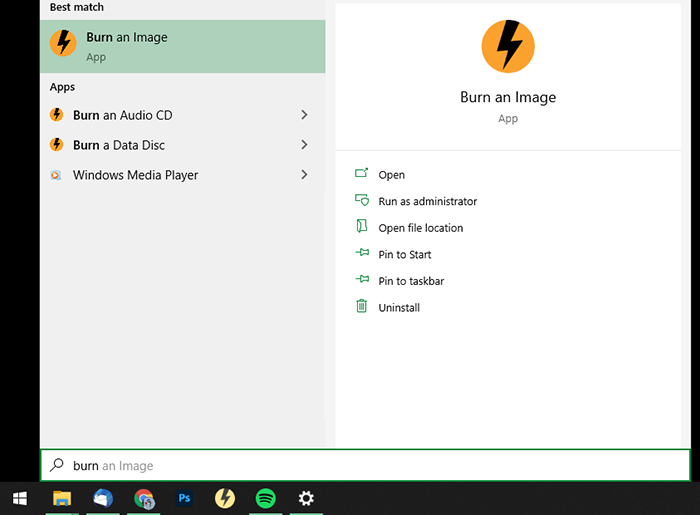 If you want to remove some shortcuts you don't need, find the shortcut, open its contextual menu, pick More and choose Remove from this list.