DAEMON Tools Ultra allows you to create an image file from audio tracks &mdash a virtual copy of an Audio CD. To try this feature, enter Create an Audio Image to the field in the main window, or click the Create tile and pick Audio Image.
Here you will need to perform several easy steps: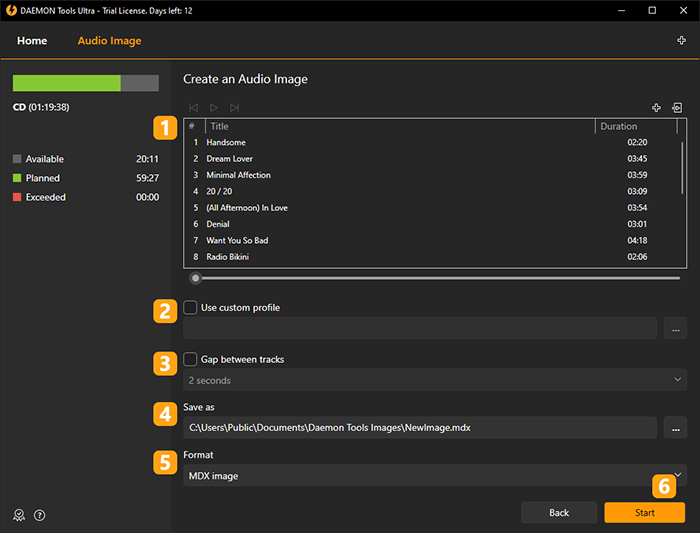 Add audio tracks you want to store in the image file. Use Add Files and Import From Image icons to fill the list and the contextual menu to rearrange the tracks. Also, you can listen to added files using simple audio player embedded to DAEMON Tools Ultra.
If you have a ready Template, you can choose and Use custom profile.
Check Gap between tracks option and choose the needed interval if you want to add spaces between audio files.
Choose the name and the path for the image.
Choose the Format of the future image (MDX, MDS/MDF or Standard ISO).
Click Start button to begin editing an image or Back button to return to Images.